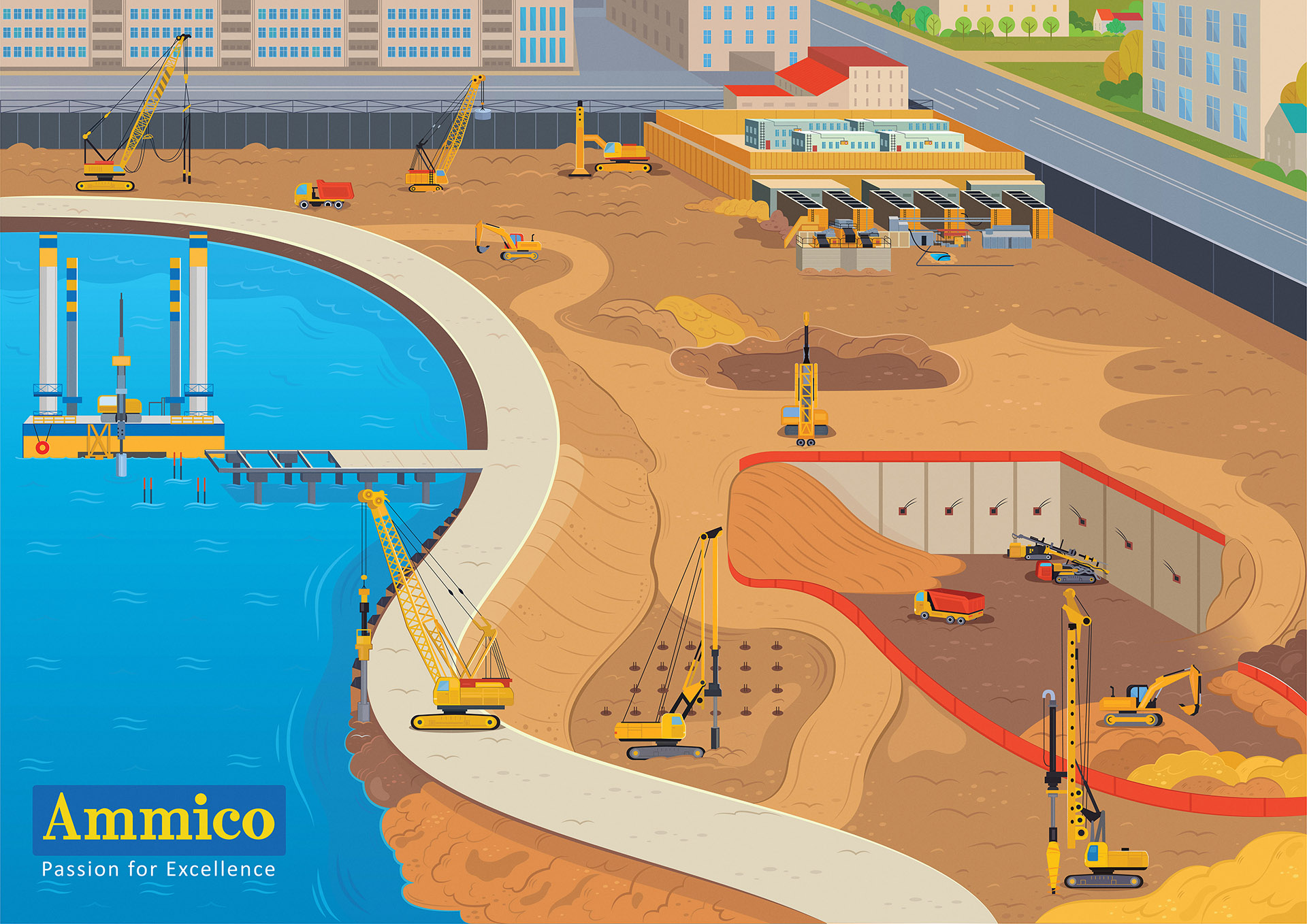 Ammico is a regional leader in specialist geotechnical and marine works with more than fifty years international experience and an impressive reputation for execution of major foundation engineering, ground improvement and marine construction projects to world class quality and safety standards. We have the in-house expertise to design and execute a wide range of piling, shoring, ground improvement and marine works and are always keen to propose alternate strategies and perform value engineering which may be beneficial to our clients in time and cost.
Ammico places great importance to honouring commitments and establishing harmonious working relationship with its clients. It is a source of great pride for Ammico that the projects it has undertaken to date have been completed to the satisfaction of each and every client.
During the past four and a half decades, Ammico has established a reputation for speed and quality of work, technical skill and know-how of its staff and the ability to deliver under demanding site conditions and to tight schedules while maintaining world class safety and quality standards. Ammico cherishes this reputation and strives tirelessly to improve upon it.